Whether you just buy your Apple Watch or you got it as a Christmas gift, you will need plenty of time to discover all the features that it contains. Don't worry, we got your back. Here are some Tips to Get You Set up with your new Apple Watch. These tips and hacks work on most of the models available, including the new Apple Watch Series 6, Apple Watch SE, and more.
Let's check them out!
Make the on-screen text larger 
It may be very difficult sometimes to read a notification or message on such a tiny device. So, you may want to increase the size of the text on your Apple Watch screen. Luckily, Apple makes this easy in its accessibility settings. To change the text size on your watch, open Settings>Brightness & Text Size. From there, you can adjust the text size to your liking.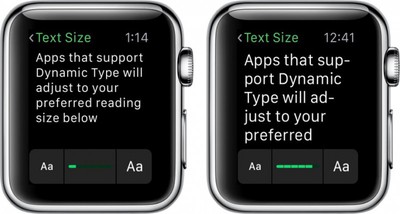 Let Your Watch Wake You Up From A Nap
There is nothing wrong with taking a short nap to let your brain relax after intense works. However, not waking up on time is a completely different story. Luckily, your Apple Watch can help you set up a timer and wake you up by tapping you gently, but insistently, on your wrist. What you need to do is ask Siri: "Wake me up in XX minutes".
Activate Siri On Your Apple Watch
Apple virtual assistant- Siri can make things extremely convenient for you and now you can use it on your Apple Watch. By asking Siri to do something that normally takes several steps, you can save a quite amount of time doing it manually.
There are plenty of ways to activate Siri on your Apple Watch, which are:
Raise your wrist and speak into your Apple Watch. You can enable/disable this feature by going to Settings>Siri
Tap the Siri button on the Siri watch face.
Say "Hey Siri" followed by your request.
Press and hold the Digital Crown until you see the listening indicator, then speak your request.
After state your request with Siri, you can lower your wrist. You'll feel a light vibration when Siri has a response.
To reply to a question from Siri or to continue the conversation, hold down the Digital Crown and speak. Siri can speak responses to you, as it does on iOS, iPadOS, and macOS. You can also hear Siri through a Bluetooth headset or speakers connected to Apple Watch.
Turn Off Notification Sounds With Your Palm
Notification sounds are generally useful, but they can be annoying or disturbing in some cases such as a work meeting or a study in the library. Of course, you can always disable sounds on your Watch by going through the Settings app, but there's a much faster way to do this. You can cover the display with your hand for 3 seconds or more to instantly mute any new sounds.
To use this feature, you have to enable it by going to the Apple Watch app on your iPhone, then go to My Watch > Sounds & Haptics > Cover to Mute.
Wake Your Watch To Your Last-used App
By default, your Apple Watch will wake its screen and show you the times when you flick your wrist. However, you can change the setting to make your watch wake back to an app that you were using recently. To do this, go to Settings>General>Wake Screen>On Screen Raise Show Last. Options include While in Sessions, Within 2 Minutes of Last Use, Within 1 Hour of Last Use, and Always.
In addition, you can also quickly open the last used app by Double-tapping the Digital Crown.
Find your iPhone with your Apple Watch
Unable to find your iPhone around your house? Don't worry, your Apple Watch can help you track it down.
Firstly, you need to swipe up on your Watch Face to activate the Control Center. From there, select the Ping iPhone button, and your phone will immediately make a noise. Alternatively, you can also hold the button to make your device's LED flash up at the same time.
Take a Screenshot on Your Watch
You can take a screenshot on your Apple Watch to memorialize all these moments. Everything you need to do is pressing both the side button and the Digital Crown simultaneously.
Force Restart your Apple Watch
Sometimes you may notice that your Apple Watch freezes, becomes unresponsive, or misbehaves in general. In this case, the first thing you should do is restart your watch. To do this, hold the side button until you see the Power Off slider. Drag the slider to turn your watch off and boot it up again by holding the side button.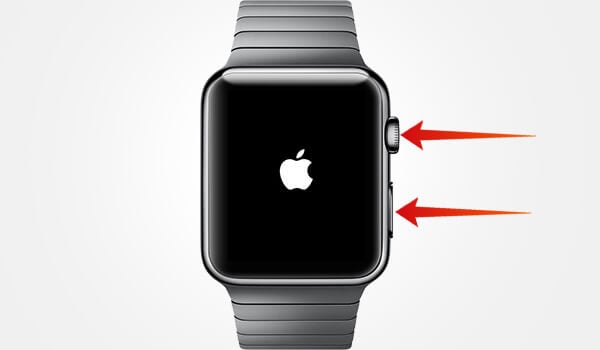 If your Apple Watch is completely frozen, you can force restart it by holding both the side button and Digital Crown for at least ten seconds until you see the Apple logo.
Take A Picture With Your iPhone
By using the Camera app on your Apple Watch, you'll be able to see whatever the front-facing camera of your iPhone is pointing at. The best part is that you can operate the camera and take a picture on your iPhone via the Apple Watch screen. To take a normal picture, tap on the large round button. To take a timed shot, you need to tap the small timed button instead. This is an extremely useful feature if you are capturing portrait shots using a tripod.
There are some other interesting features that you can find on the Camer App. Long-pressing the Apple Watch display when you are in the Camera app and new options will show up. They are Flip, Flash, HDR, and Live. Tap Flip to see what the FaceTime camera on your phone is looking at. Meanwhile, Flash, HDR, and Live buttons will enable the corresponding functions (Flashlight, HDR mode, and Live image capture) on your iPhone camera.
Always send your dictated text as audio
By default, your Apple watch will offer you 2 options when replying to a message with your voice: sending it as dictated text or sending your dictation as an audio clip. However, you can bypass this selection.  In fact, you can change the default setting so that your replies always send as audio clips or a dictation. To do this, you need to visit the Apple Watch app on your iPhone and then go to My Watch > Messages > Audio Messages. Here you will see the options of:
Dictation or Audio: The default settings that offer you 2 options.
Always Dictation: This will force Apple Watch to always use speech-to-text.
Always Audio: This will force Apple Watch to always send an audio message.
Set a Default city for Weather
The Weather app on your Watch can provide your current status and forecasts for a variety of cities, including your current location. To change the default location, visit the Apple Watch app on your iPhone, then go to My Watch > Weather > Default City.
There you go, now you have our 11 tips for your new Apple Watch. We hope that these tips will help you master your Apple Watch soon. If you have any questions, let us know in the comments!