Recently, HMD Global has announced its new products including the new flagship Nokia 8.3. The Nokia 8.3 5G is HMD Global's first 5G phone, which was announced more than half a year ago but has been delayed until now to officially go on sale globally. This phone is promising to be HMD's first step in the new 5G era. However, it will have to face several strong competitors in the market such as the Samsung Galaxy S20, Google Pixel, or the OnePlus 8. So what makes Nokia 8.3 different from the other phones and is it worth buying?
Design
If you follow the recent HMD's handsets, you will notice that the Nokia 8.3 has a similar design. The phone has a top-center mounted camera module, a chin bezel under the screen, a metal central band, and Gorilla Glass on the rear of the phone. HMD attempts to recreate the effect of the Northern Lights on the rear of the new flagship. Of course, it is not as beautiful as the Aurora Borealis, but the unique light refraction is certainly eye-catching. You will see a slightly different effect every time you move the phone in a lightful area. This design brings a premium feeling and it suits the name Polar Nights very well. Furthermore, it has done a great job to reflex the Nordic root of Nokia phones.
The Nokia 8.3 has its fingerprint sensor built inside the power button. This is a great decision ergonomically as it stops you from having to juggle a heavy phone while locating an in-display sensor, plus it's accurate and responsive. On the contrary, the Google Assistant button on the side is not a good idea, at least for me. I find this key a little bit annoying as I accidentally press it many times, which interrupts what I'm doing on the phone. It is also very frustrating as your Google Assistant suddenly wakes up in your pocket or bag.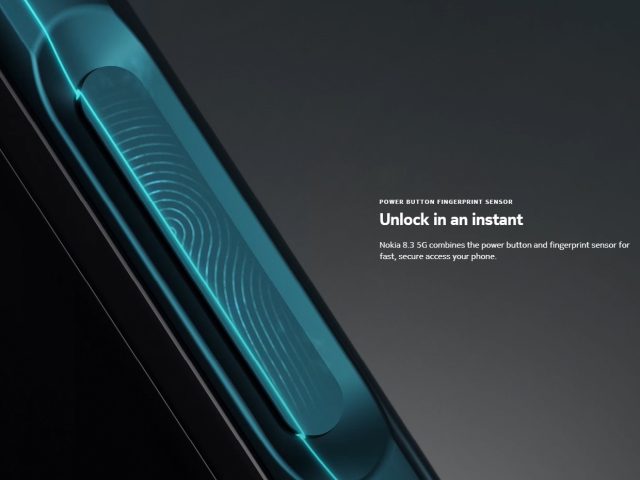 To be honest, apart from that Google Assistant button, I find Nokia 8.3's design quite attractive. It's simple yet elegant and well built with excellent material. Unlike other phones, it doesn't have attention-grabbing folding screens, and there isn't much emphasis on keeping the weight or thickness of the hardware down. Its unique Nordic root design makes it charming in its own way, the modern Nokia way.
Display
The Nokia 8.3 is equipped with a 6.81-inch screen with an almost bezel-less design. This is even bigger than the considered-to-be-big iPhone 11 Pro Max and One Plus 8 screens. Although it has a 20:9 ratio, many users may find it chunky and you are going to need 2 hands to operate it properly. It's still a gorgeous display though. The screen supports an FHD+ resolution (1080 x 2400) with a 60Hz refresh rate and Nokia's PureDisplay tech. It's bright, vibrant, and detailed with accurate color reproduction. You can also tweak the tone via the Settings app.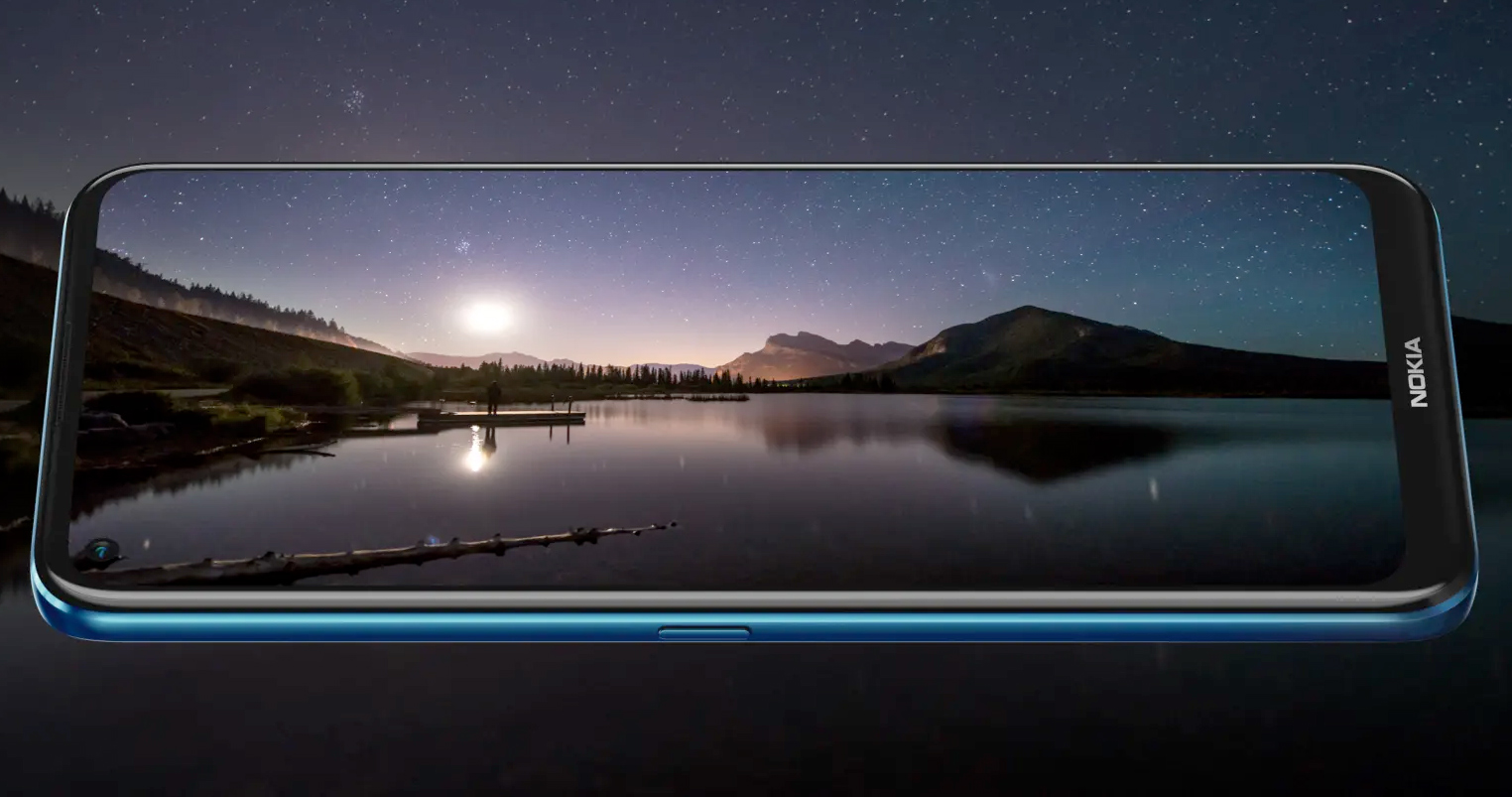 However, the 60Hz refresh rate is somewhat low compared to its competitors on the market. You can find a video experience in the Google Pixel 4 screen with a 90hz refresh rate much smoother than the 60hz rate. High refresh rate screens were once exclusive to high-end flagship smartphones, but we've seen several mid-range smartphones equipped with a 90+ Hz screen. Therefore, it is quite disappointing that the 2020 Nokia's flagship smartphone still has a 60Hz refresh rate screen.
Specs and Performance
Under the hood, the Nokia 8.3 is powered by the mid-range Qualcomm Snapdragon 765G. The Nokia 8.3 comes in either a 6GB of RAM with 64GB of storage variant or 8GB of RAM with 128GB of storage. Back when the smartphone was announced in the early half of the year, this chipset was one of the most powerful. But now it is not as good as the Snapdragon 865/ 865+ chipsets that are commonly seen in the high-end flagship smartphones.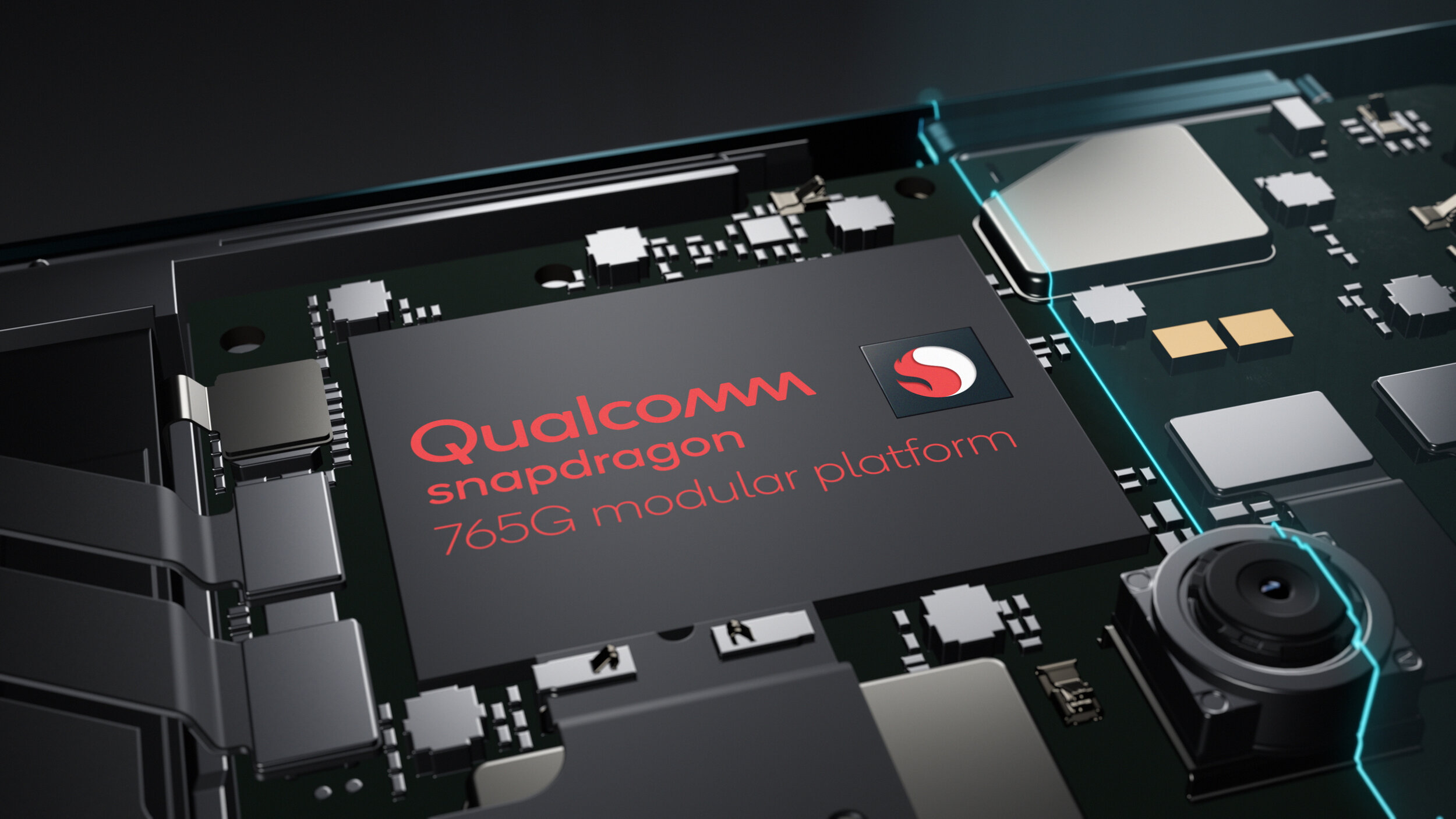 However, it doesn't mean that Nokia 8.3 will be slow or sluggish when it comes to performance. As the cases of Motorola Edge and OnePlus Nord, the 765G is a snappy mid-range processor that'll get the job done. To be honest, the phone still gets things done smoothly. It allows you to record 4k videos, and lets you play the top-quality game without any lags. I barely see any error or performance issues when using apps on the Nokia 8.3 5G. It's still good, but it is not good enough for what should be in a 2020 Nokia's flagship
64GB and 128GB are quite average storage, to be honest. If you usually load up your phone with media, apps, and games, you will need to get a microSD for extended storage.
Network and Connection
When it comes to connectivity, Nokia 8.3 supports 5G cellular connectivity alongside Bluetooth 5.0, Wi-Fi 802.11 a/b/g/n/ac, and NFC for payment apps like Google Pay. At launch, HMD Global believed the Nokia 8.3 5G supported more 5G bands than any other handset. The Snapdragon 765g offers a better support for 5G thanks to its compatibility with NSA/SA and DSS 5G technology. The phone is able to use a wide range of high-, mid- and low-frequency 5G bands, something some rivals 5G phones don't have. In short, if you really care about the latest 5G connectivity, then the 8.3 is worth a shot.
Camera and Photography
This is where the Nokia 8.3 shines. Combined with the famous Zeiss lens, HMD brings to its smartphone a cluster of 4 PureView cameras, including a 64 MP main camera, a 12 MP super wide-angle camera, a 2 MP macro camera, and a 2 MP font removal camera. With quality camera hardware, combined with a variety of professional shooting modes, any everyday moment will be captured quickly and clearly with the Nokia 8.3.
In daylight conditions, the Nokia 8.3 produces highly detailed pictures with accurate colors. During the night, the wide-angle camera will ensure low-light photos with reduced noise, for stability and impressive sharpness. The close-up and portrait deletion modes also perform very well when accurately identifying and classifying objects and people, helping to highlight the subject of the photo. On the front, Nokia 8.3 features an integrated 24 MP selfie camera with many delicate natural beauty effects to help you take a selfie and quickly share with friends without much editing.
Of course, recording videos with Nokia 8.3 will also be a great experience. Alongside the standard video modes support for shooting at up to 4K@30fps, Nokia 8.3 includes Zeiss' Cinema Capture and Editor software which will allow you to create videos in Hollywood quality as well as turn your phone into an action cam.
Battery and Charging
Nokia has always been famous for its long last battery duration, and there is no difference with Nokia 8.3. The phone has a 4,500mAh battery, which is large compared to some competitors. Despite the fact that it has a large display and 5G activities, Nokia 8.3 can last till the end of the day without charging.
The phone supports 18W fast charging, which is supposed to fill the battery up quickly. However, it is in fact much slower than charging with the Oneplus Nord, Google Pixel 4, or Motorola Edge.
Android Support and Updates
The Nokia 8.3 5G uses Google's Android One software like Nokia 8 and Nokia 7 plus versions. Probably you will experience a clean, logical, clear, and consistent design plus solid reliability when running apps and doing everyday tasks. This is quite similar to what you have on the Pixel phone, which not many other competitors can provide. Android One will have major system updates for the next two years, and three years of monthly security updates. Therefore you won't have to worry about the phone software updates.
Accessories
Unfortunately, Nokia 8.3 only supports a USB-C port charger and does not support wireless charging. However, it does include a 3.5mm microphone port on the body for wired headphones, which is getting faded by other phones nowadays.
Price Range
HMD Nokia 8.3 will be available in October with a price of $ 699.00 / € 632.64 / £ 499.99. Compared to the Samsung Galaxy S20, Google Pixel 4, or the OnePlus 8 which offers the same or better specs and performance, Nokia 8.3 seems overpriced.
The Verdict
The HMD Nokia 8.3 is not a significant update over its predecessors. However, it still provides a whole bunch of exciting features like 5G capabilities, awesome camera experience, long-last battery life, unique Nordic designs, and the Android One updates. However, it is overpriced for what it can offer to users. In the same price range, you can buy several other phones with better specs and performance.
In my opinion, if you want to own a Nokia 8.3, you should wait for a while to let it become more suitable. How about you, what do you think about the HMD Nokia 8.3 5G? Let us know in the comments